CAREI researchers present papers at 2014 MWERA conference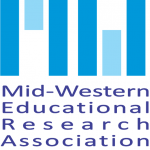 Beverly Dretzke, Timothy Sheldon, and Alicia Lim presented their research at the Mid-Western Educational Research Association (MWERA) conference held in Evanston, Illinois, in November. Dretzke and Sheldon are research associates at the Center for Applied Research and Educational Improvement (CAREI). Lim, a research assistant at CAREI, is a Bachelor of Arts candidate in the Department of Psychology.  Their co-authored paper was entitled, "What Do K-12 Teachers Think about Including Student Surveys in Their Performance Ratings?" The paper presented the results of a study on teachers' opinions about the use of student surveys as a component of a teacher evaluation system.  Elementary school teachers were found to be less supportive of using student survey feedback in their evaluations than secondary school teachers.  In addition, teachers were more skeptical than principals with respect to the usefulness of student feedback for improving teaching performance.
Dretzke also presented a paper co-authored with Maurya Orr from the Center for Community Arts Partnerships (CCAP), Columbia College Chicago. Their paper summarized the four-year evaluation of Transforming Education Through the Arts and Media (TEAM), an arts integration program implemented in seventh- and eighth-grade core course classrooms in Chicago Public Schools. TEAM is based on the concept of the 21st century transliterate learner and is designed to increase teacher capacity to integrate media arts and technology in classroom practice and to increase student motivation and achievement.  Funding for TEAM was provided by an Arts in Education Model Development and Dissemination (AEMDD) grant awarded by the U.S. Department of Education.